The cottage
This Grade 2 listed miller's cottage required a little TLC. On the face of it, the decor appeared in reasonable condition. Below the thatched roof is an Essex Boards shell, topped and bottomed with masonry render over an oak timber frame, with timber windows and porch, and a lead flashing plinth trim.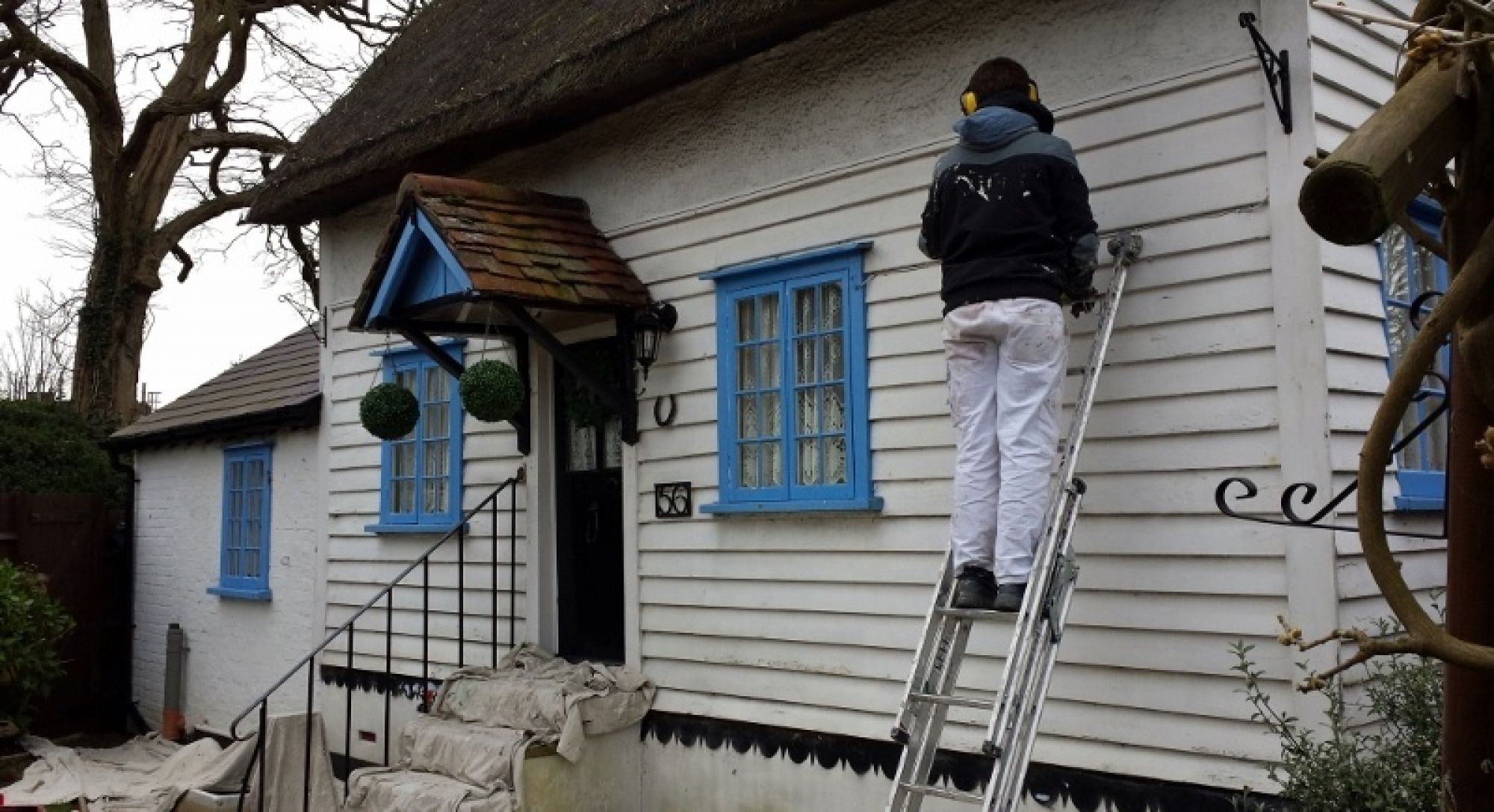 Preliminary preparations
On closer investigation, it was apparent some of the boards and frames were rotten, so it was necessary to remove these sections, leave to dry out and replace with new timber. These were then filled and primed.
Large areas were covered in lichen, which had to be treated with anti-fungal solution before any decoration.
The flaking paint on the flashing was stripped off and the lead was cleaned with white spirit and primed with a slightly diluted multi-surface paint.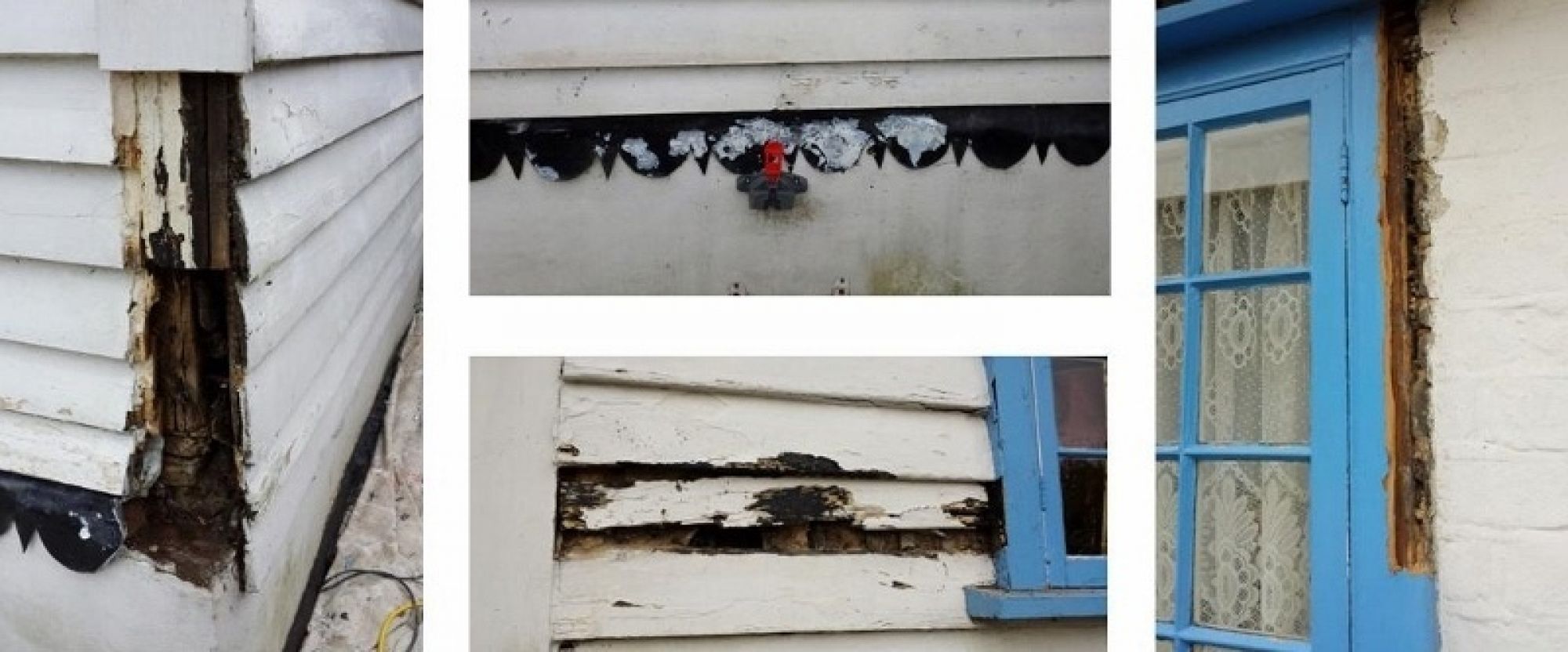 The painting process: methods and materials
The masonry was given a primer, then two full coats of Johnstone's Stormshield, applied with a brush and roller.
Next, all the woodwork was keyed using a medium-grade sandpaper.
The windows were given two coats of Johnstone's Joncryl and one full coat of white Bedec Barn paint (semi-gloss).
The frames were given two full coats of black Barn paint and the Essex boards were given two to three coats of white Barn paint.
The black Barn paint was also used on the gable ends, fascias, handrail and flashing, as it can be applied to metal as well.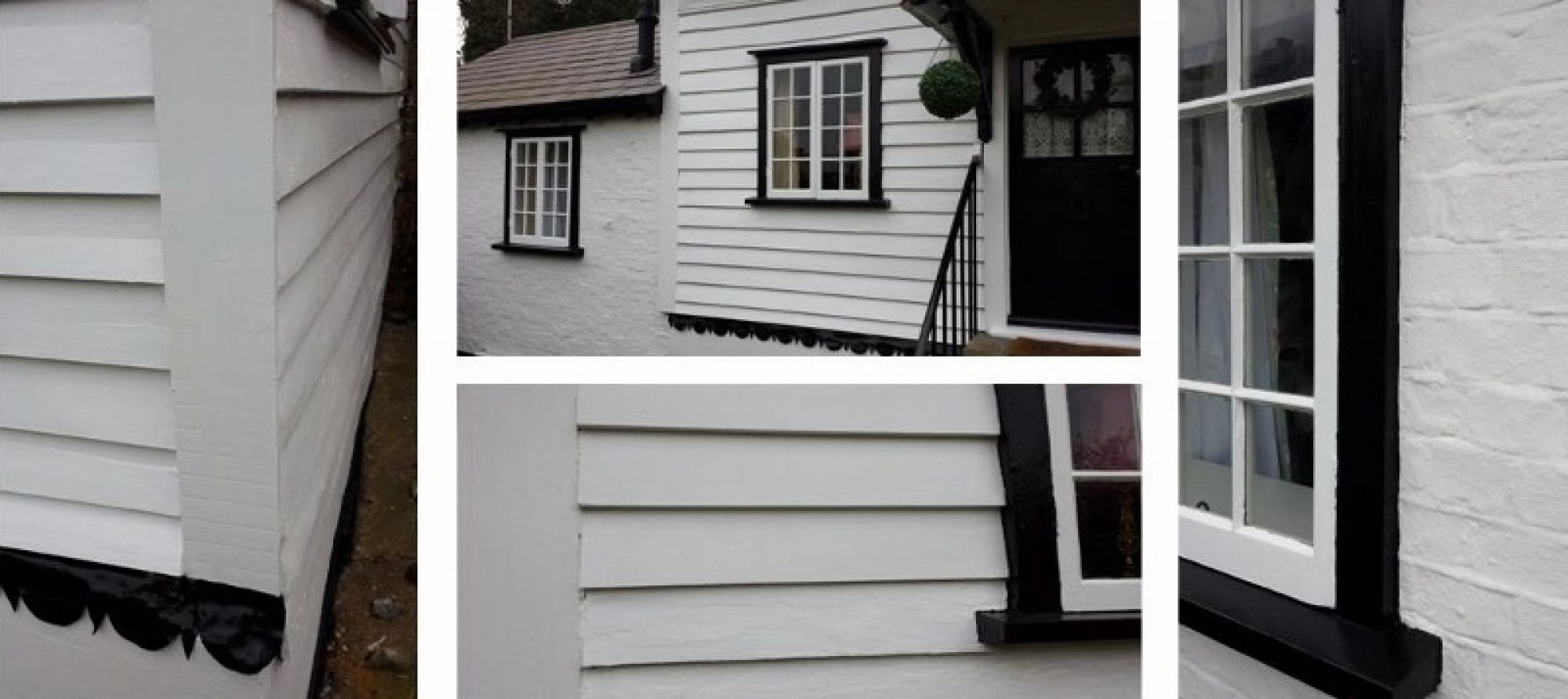 The finished product
As you can see, the transformation is quite striking with its contrasting lines and tradditional colours. The types of paint were chosen for their microporous, flexible properties with exterior durability and also to re-establish an authentic look to this charming, Essex property, full of character.